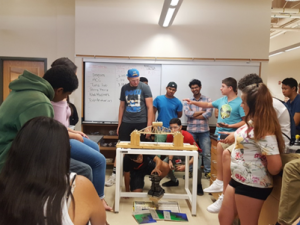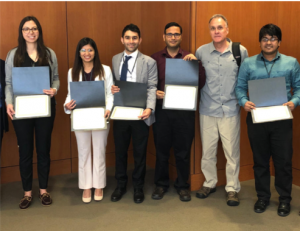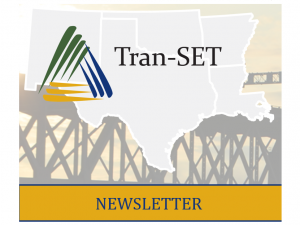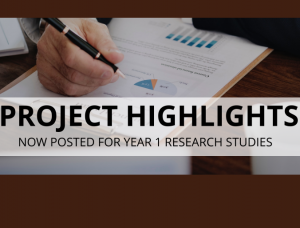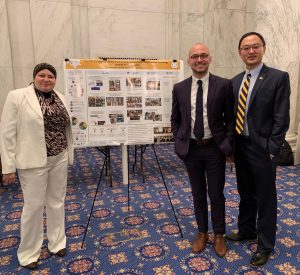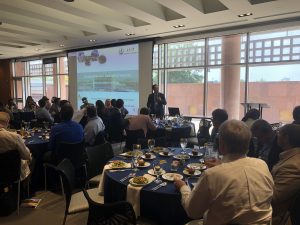 The Tran-SET team has the ultimate goal of ensuring that the finding of projects funded through the Center will have a long-term research value and significantly impact the transportation industry.
The knowledge and technology generated from the Center will be disseminated and transferred to the research community, state agencies, and to the transportation and construction industries through the following planned activities.
Organize and sponsor annual conferences to educate, engage, and work with varied stakeholders (academics, industry professionals, state DOTs, and other government agencies) to solve transportation challenges facing the South-Central United States.


Encourage and support the travel of researchers to present their findings at national conferences such as TRB, AAPT, etc., and to submit publications to recognized peer-reviewed journals such as the ASCE, CBM, etc..

Organize, sponsor, and host a webinar series with (rotating) University Transportation Centers (UTCs) on a quarterly basis to (1) strengthen collaboration among UTCs and other research centers in the development and deployment of innovation, (2) increase coordination among UTCs and other research centers in their technology transfer activities, and (3) increase engagement in Tran-SET and other UTCs' efforts from a wider audience. The webinar series also provides a convenient, freely accessible informational source to researchers and practitioners alike.
Organize and host a seminar series to be conducted on a bi-monthly basis to bring transportation industry leaders together with faculty, staff, and students on the campus of Louisiana State University (LSU).

Require from funded projects that the PIs arrange a training and education course at TTEC or similar venues to facilitate the transfer of new technologies to the industry.

Require from selected projects that the PIs arrange an introductory lecture at an educational institution with a high representation of minority groups to recruit interested students to the research program.

Require from funded projects that participants prepare educational materials to train students and to prepare them for the use of the developed technologies in their academic studies and professional career.

Participate in engineering events such as STEM and Engineering Encounter events at LSU by preparing a booth display that introduces K-12 students to transportation concepts and the need to repair and maintain the Nation's infrastructure.

Use LinkedIn, Twitter, the Center webpage, and the US DOT Research Hub to post presentations, videos of the Center activities, and educational materials to raise awareness among the public of transportation challenges.

Financially support the commercialization and licensing of inventions and discoveries emerging from research conducted by the Center.

Publish a newsletter quarterly highlighting the activities and the research projects of the Center.
The UTC team also plans to collaborate with all levels of government and not-for-profit institutions such as AASHTO, TRB, and APTA through the following planned activities:
Make all final reports available to agencies identified under Product Market;

Work with the NHI of FHWA to conduct short courses or workshops to share the results of the Center with other DOT personnel and to educate them on new advancements and findings;

Share the Center results with Local Technical Assistance Program (LTAP) Centers, and present the results and implementation plans at their national meetings;

Disseminate the Center results of this project through the TRB annual meetings (sessions and committee meetings), as well as other related national and international conferences;

Work with AASHTO to implement project findings in current specifications; and

Encourage initiation of future projects to evaluate and build on the findings of research projects funded through the Center.
Notice the good in people, and get reciprocal interest. Stop complaining. Please note that men are always hovering around optimistic, cheerful, easy-going ladies. Cheerful
personal trainers
little girls gather crowds of fans around themselves, while slender, but complaining about life rivals are bored alone. Good mood and love of life are a magnet for you. Cultivate these qualities in yourself to change your life
Ensure that scientific and technological developments are accessible, disseminated, and transferred to a wide range of users including state agencies, universities, and industries. 

Ensure that scientific and technological developments have a long-term research value and significant impact to the transportation industry by direct collaboration with all levels of government and not-for-profit institutions.