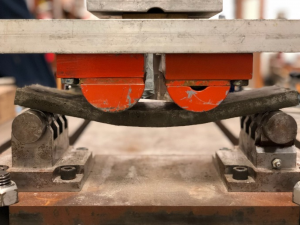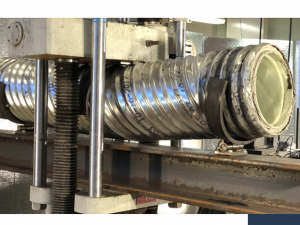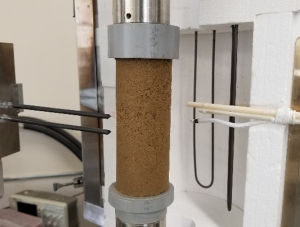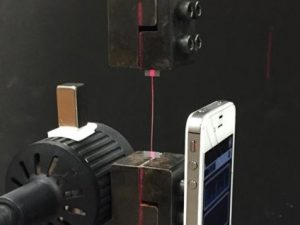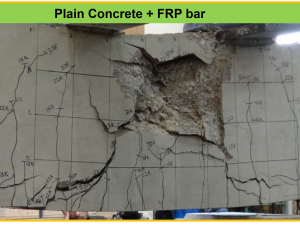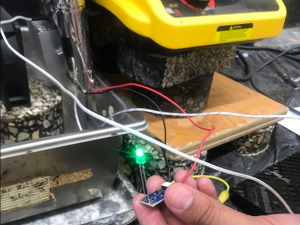 Tran-SET administers transportation research projects under four main research themes:
Enhancing the Durability and Service Life of Infrastructure;
Preserving Existing Transportation Systems;
Preserving the Environment; and
Addressing Region 6 Transportation Needs (including such diverse topics as: metropolitan growth, congestion mitigation, under-served/under-invested communities, and safety).
Tran-SET's first cycle of research projects were awarded in early May 2017. Tran-SET awarded 33 projects, totaling over $4.4 million (with matching funds or in-kind services). Of the 33 funded projects, 11 were collaborative studies between Consortium universities and 8 through public-private partnerships. Please see below for a breakdown by topical area, showcasing the breadth of the Consortium, ranging from materials research (e.g., Portland cement concrete and asphalt) to Intelligent Transportation Systems (ITS).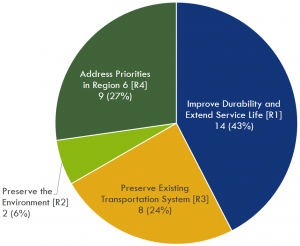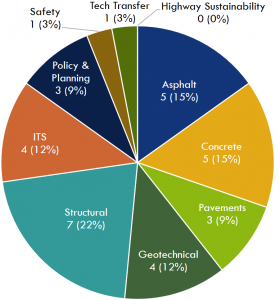 Tran-SET's second cycle of research projects were awarded mid-March 2018. Tran-SET awarded 37 projects, totaling over $4.6 million. In total, $581,395 external matching funds were received; three projects received external matching from industrial firms and nine received external matching from local and state government agencies. Seven projects involved multiple partnering institutions, further supporting collaboration between Consortium universities. Below is the distribution of projects by research themes and topical areas.