In support of our teaching, research, and outreach initiatives, Tran-SET will host a seminar series to be conducted on a bi-monthly basis to bring transportation industry leaders together with faculty, staff, and students on the campus of Louisiana State University (LSU). As a further outreach commitment to students, faculty, and the extended community, the seminar series is free and open to the public.
The presentations in the seminar series will offer opportunities to share both cutting-edge information from noted researchers as well as experience and timely insights from industry leaders. 
Tran-SET welcomes suggestions on future seminar topics and presenters. Please feel free to contact Dr. Momen Mousa at mragab1@lsu.edu directly with any suggestions or questions.
Tran-SET will conduct its next seminar on Dec. 5, 2019 from 1:30 – 2:30 PM CST. Mr. Prasanth Malisetty from Gresham Smith will be discussing Intelligent Transportation System (ITS) applications. Please see below for more information, including the attached flyer.
Please RSVP prior by e-mailing mragab1@lsu.edu. Lunch will be provided!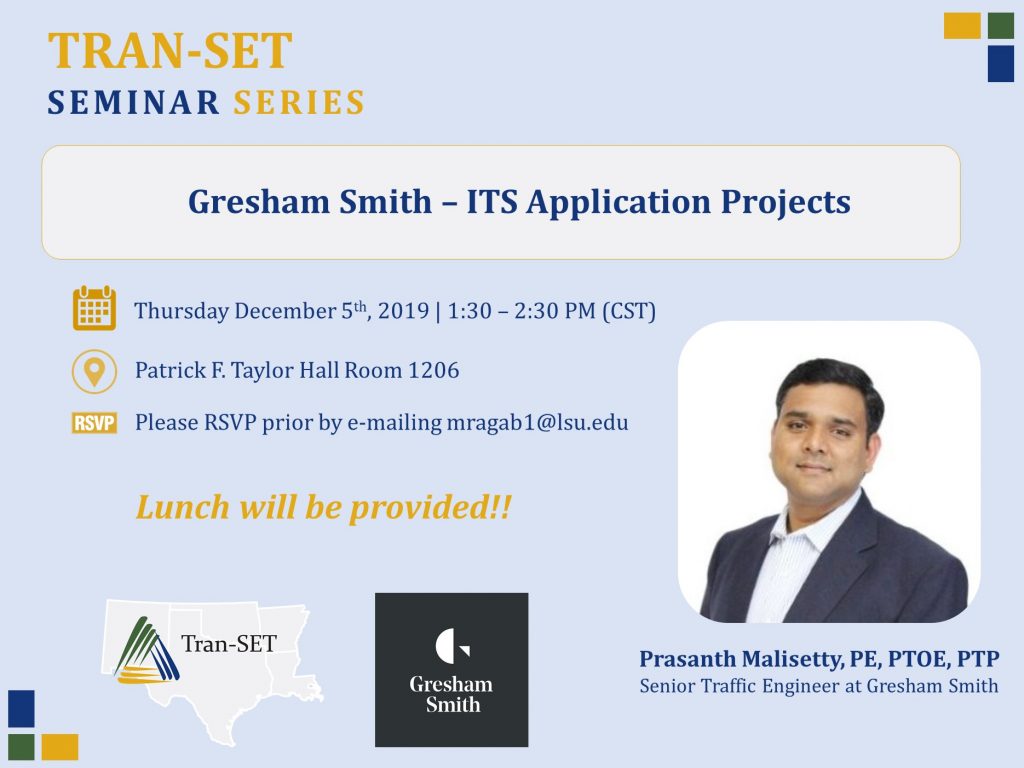 Enhancing Live Load-Carrying Capacity of Existing Infrastructure for Extended Life Span