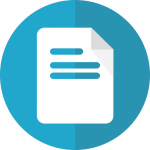 Each funding cycle, submitted problem statements are reviewed by regional stakeholders and local subject matter experts (SMEs). Based on these reviews, problem statements are ranked, with the top ranked receiving a request for proposal (RFP). If the selected problem statement was submitted by Principal Investigators (PIs), the RFP will be sent directly to the PIs. If the selected problem statement was submitted by the Center Advisory Board (CAB), the RFP will be open to interested researchers.
Please see below for the appropriate templates required to complete a proposal — as well as any open RFPs that are currently being solicited.
Request for Proposal (RFP) Templates
U.S. DOT Project Information Form
Open Request For Proposals (RFPs)
All open request for proposals (RFP) have ended for the third funding cycle. Please check back in August/September 2019 when open RFPs will be listed for the fourth funding cycle. Thank you.
Please do not hesitate to contact Mr. Christopher Melson by phone at (225) 578-3805 or e-mail at transet@lsu.edu for any questions or assistance in completing a Tran-SET proposal.